Energy Consultation (Inspection,Installations, Maintenance And REPAIR)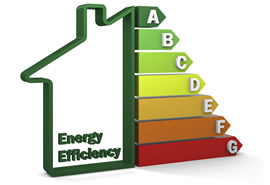 An energy checkup helps owners determine where their company, businesses, home, and infrastructures are losing energy and wasting money - and how such problems can be corrected to make it more energy and cost efficient. Our professional auditing team -- can give your company, home, business an energy checkup. By checking for leaks, examining insulation, inspecting the furnace and ductwork, performing a blower door test and using our vase energy understanding to determine and calculate the amount of energy you consume and provide you with an effective green solution.
An energy audit, also known as an energy assessment, is the first step to assess how much energy your company, businesses, home, and infrastructures consumes and to evaluate what measures you can take to make your company, businesses, home and infrastructures more energy efficient. An assessment will show you problems that may, when corrected, save you significant amounts of money over time.
Program Overview
An energy specialist will come to your company, businesses, home, and infrastructures to provide a personalized Energy Profile that shows you where you use the most energy and identifies things that you can do not only to save energy but to also save you more cost and bills. Think no more, we got you covered.
Inverter, Solar and UPS
Supply, Installations, Maintenance And REPAIR
TAG Logic Technology sells the top brand equipment varying from Inverter, Solar, UPS supply. Our installation services including emergency Inverter & Solar repairs, Inverter & Solar installation and preventive maintenance solutions. We service all brands, so no matter what kind of equipment you have our professional staff will be able to identify and fix the problem as soon as possible. TAG Logic Technology Business Maintenance offering complete maintenance & repairing for home, estates, industries, business, Villa and offices. If you are struggling with power failure. rather than tolerate unproductive, hot working conditions.
Then why you are waiting. Please contact TAG Logic Technology for a no obligation quotation for our supply, installation and repair service. Our maintenance programs ensure your Inverter & Solar is always in excellent working order. ready for when you need it the most. If you are looking for an emergency technician. Then TAG Logic Technology Maintenance will be your 1st stop shop.
INDUSTRIAL UPS
In large industrial facilities, power failures are highly detrimental for the operational efficiency. Our Eaton industrial UPS systems (Uninterruptible Power Supply) can mitigate such effects with our advanced functionalities and features. These extensive services include extended power back up and protection against several power quality issues. Our Eaton UPS systems can save your sophisticated and critical equipment from abrupt power failure, voltage fluctuations, harmonics, surges, transients or other specific industrial conditions.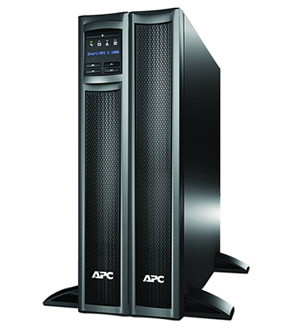 Industrial uninterruptible power supply systems (UPS Systems) include core technologies to cover industrial equipment. Our systems offer applications ranging from a few hundred watts to massive Multi-Mega Watt Parallel UPS installs inclusive of voltage regulations, voltage correction, sag correction, surge suppression and harmonic mitigation. We cater to multiple sectors for industrial uninterruptible power supply systems (UPS Systems) through standard or customized solutions. From high amperage manufacturing processes to miniscule backup requirements, these systems can offer efficiency in every application.
Our Industrial UPS Systems are integrated with advanced features and specifications to serve multiple industrial needs. They are enhanced with bespoke designs for distinct input and output power requirements and easy installation. Our Industrial UPS Systems serve all Industrial and Commercial application requiring quality top of the line Uninterruptible Power Supply Systems (UPS Systems).
Get in touch Now !!!