Equipment Supply And Deployment
TAG Logic Technology is a customer-driven company. When our client came to us with there needs. They do it by making a request for our expertise to source for then a software or hardware equipment, we shifted our focus. While we still have a division that focuses on pre-owned equipment, we have put our energy into building relationships with manufacturers and sourcing the best new equipment available. When our customers tell us which direction they want to go, we find the best way to get there. We navigate; our customers drive.
At TAG Logic Technology, you will always have a single point of contact. That means you will never be routed into a phone bank or speak to someone who doesn't know you or your company. Instead, you'll work with a trusted advisor whose number one priority is you.
Prepositioning emergency response equipment, whether on-site or through contracted vendors, improves companies' ability to quickly and successfully respond to emergencies. In addition to identifying the required, Our team responds rapidly to your demand with specific emergencies, emergency managers need to identify the necessary response equipment to meet identified vulnerabilities.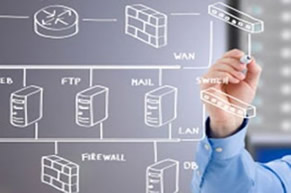 Network Architecture and Deployment
We offer a full complement of equipment for traditional networks. Whether you run a small business, large corporation or public agency, we have the equipment you need to keep your network connected and get your business running. Nothing stalls productivity like a network failure. Building a network with hardware that has been subjected to extensive QA testing and is backed by warranties is the best way to ensure that your core network never goes offline. At Relay Networks, we offer top-flight traditional networking hardware and white-glove customer service designed to help you build your network from the ground up.
We supply and install cable,routers, switches, modules, servers and accessories from a broad range of manufacturers.
Our partnership with the top manufacturer with high-quality and high-performance hardware as help logistic company, Oil and Gas, government sector, schools, universities, hospitals, and hotels build reliable networks. Whether you run a company that hosts several conferences every year or University with thousands of students, wireless connectivity is a must. An interruption in wireless service can derail important activities. That's why it's essential to ensure that your wireless network hardware is back by warranties and subjected to extensive quality assurance testing. At Relay Networks, we stand firmly behind every piece of indoor wireless hardware that we sell.
Warranties :
If a product is of good quality, the people who sell it should be willing to stand behind it. That is why we back everything we sell with our own warranties, in addition to manufacturer warranties.
Service :
We stop at nothing to ensure that our clients are satisfied. Our direct account representatives will always put you first, and if a piece of equipment goes down, we will have a replacement sent out to you that very same day.
Fibre Optic Backbone Cabling
TAG Logic Technology plan, estimate costs, and design efficient connectivity in your network. Draw red lines, create work orders, and coordinate with crews on the ground.
Whether it's a splicer cutting in a new lateral, termination or a fiber breaking because of environmental stress, your network changes constantly. TAG Logic Tech provides you the solution to not only react but to proactively manage your network.
We are expert in metro-fiber, cable laying, trenching, splicing and termination of fiber. Contact us NOW!!!
Structured Cabling
(Data, Voice & UPS)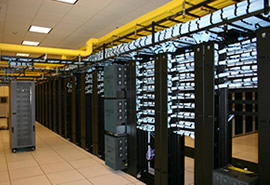 TAGLogicTech's pre-net structured cabling solution provides end-to-end solutions for both copper and fiber needs. Our services are backed with industry standard 5-year warranties and channel programs
Structured cabling is building or campus telecommunications cabling infrastructure that consists of a number of standardized smaller elements (hence structured) called subsystems.
We offer all six sub-systems of Structured cabling:
Entrance Facilities is where the building interfaces with the outside world.
Equipment Rooms host equipment which serves the users inside the building.
Telecommunications Rooms are where various telecommunications and data equipment resides, connecting the backbone and horizontal cabling sub-systems.
Backbone Cabling as the name suggests carries the signals between the entrance facilities, equipment rooms, and telecommunications rooms.
Work-Area Components connect end-user equipment to the outlets of the horizontal cabling system.
Horizontal wiring can be IW (inside wiring) or Plenum Cabling and connects telecommunications rooms to individual outlets or work areas on the floor, usually through the wireways, conduits or ceiling spaces of each floor.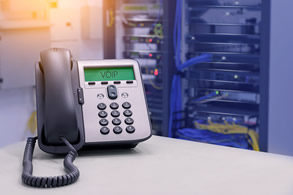 Structured cabling design and installation :
We deploy Structured cabling for data center, exam center, JAMB, WAEC, UNIVERSITY CBT Centers, office or apartment building for data or voice communications, using Category 5(CAT 5E) or Category 6 cable(CAT 6E) and modular sockets. These standards define how to lay the cabling in a star formation, such that all outlets terminate at a central patch panel (which is normally rack-mounted), from where it can be determined exactly how these connections will be used. Each outlet can be 'patched' into a data network switch (normally also rack mounted alongside), or patched into a 'telecom???s patch panel' which forms a bridge into a private branch exchange (PBX) telephone system, thus making the connection a voice port.
Lines patched as data ports into a network switch require simple straight-through patch cables at the other end to connect a computer to the network. It is normal to see different color patch cables used in the patch panel to help identify which type of connection is being carried, though the structured cabling standards do not require this, except in the demarcation wall field.
Cabling standards demand that all eight connectors in Cat5/5e/6 cable are connected, resisting the temptation to 'double-up' or use one cable for both voice and data. This is generally a good thing as it means that they fully support features such as Power over Ethernet (POE) which require the so-far unused brown cables.
Contact Us NOW!!!
Firewall and Security
Firewall Management remains an organisation's primary network defence. TAG Logic Technology priority approach to data security places the safety of your data above everything else.
Data Security First
TAG Logic Technology priority approach to data security places the safety of your data above everything else. Multi-factor authentication, independent penetration testing, and 24/7 security engineers included as standard. Firewall Management is resource-intensive and requires a high level of expertise to prevent unauthorized access and costly breaches. Network traffic must be monitored continuously to identify and respond to threats before the damage is done. optimize firewall performance
For over a decade, TAG Logic Technology has provided a comprehensive suite of IT security services to thousands of clients. Fueled by Counter Threat Unit (CTU) intelligence, we can help you anticipate your cyber attackers, detect their tradecraft, disrupt the kill chain and eradicate their presence in your environment.
Multi-layered Security
Security at the heart of everything Whatever the service, data security is the priority. TAGLogicTech deploys the latest best practices, monitored and maintained by industry-leading experts.
Contact Us NOW!!!